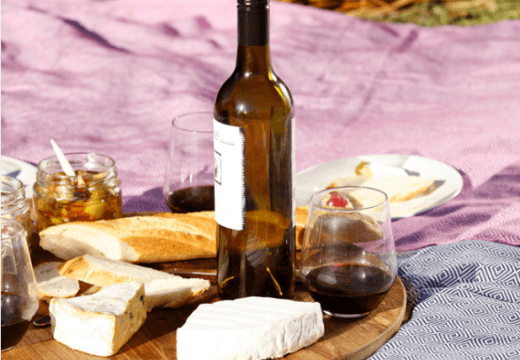 Did you know your SAMMIMIS Turkish Towel can be used more than 20 ways?
It's Summer and the sun is shining. Time for being outdoors, laughing with family, treating our bodies with food but also loving it and honouring it with a walk in the sun, or a swim in the sea. We love this social and exciting time of the year and we take our SAMMIMIS everywhere we go.
Here are our top ways to use our SAMMIMIS this sunny season:
WHEN WE ARE AT HOME:
–   At home we like to use SAMMIMIS for practical things. We use them for both bath towels and bath mats the natural cotton and their special weave means they are very absorbent and dry super-fast preventing musty mildew. That means fresh, breezy bathrooms, not damp smelly ones.
–    Blankets: we are talking red wine, an old movie and our SAMMIMIS over our lap or shoulders. It's summer time but that doesn't mean you can't occasionally get cozy.
–   Table cloth: It's entertaining season, and we love the relaxed look of our SAMMIMIS on our dining room table. Try matching up several designs, it's eye catching and a conversation starter.
WHEN WE TRAVEL:
Turkish towels are practical and convenient when we are living out of a suitcase.
–   SAMMIMIS can double as both beach towel and bath towel as it doesn't trap sand in its fibres like with normal beach towels. It will also dry overnight and be ready to pack without having to find a plastic bag to protect the other items in your luggage.
–   Sometimes the best travel experiences are the ones where you to become a little ingenious. So if you're out camping or travelling frugally and you need a shower screen or privacy screen, just whip your SAMMIMIS out of your backpack. It also does really well as a clothes wringer.
–   A hot tip! You'll have so many uses for your SAMMIMIS while travelling that you'll be thankful when you decide to pack 2.
WHEN WE ARE OUTDOORS:
–   We are talking about using our Turkish Towels as beach towels and picnic rugs. It even works as a wrap for the evenings by an open fire.
WHEN WE WANT TO BE FASHIONABLE:
–   Whether you use your apple green Santorini SAMMIMIS for a head wrap, or your Royal Blue Alanya for a sarong. You can have so many looks with all our different styles. Be creative. Think about using your SAMMIMIS as scarfs, dresses and shawls.
WHEN WE ARE BEING SPORTY:
–   We love to respect our bodies by nourishing them with great food and keeping them active. We bring our SAMMIMIS to our workouts and use them as gym towels and we've even used the heavier Taormina towels as yoga mats (or treat yourself to the special edition 'Worry Less / Live More' Turkish Towel and dwell on this incredible mantra as you practice).
WHEN WE ARE CARING FOR OUR KIDS:
–   We love to have fun in the sun, but the little ones need shade. SAMMIMIS are great to give babies a little relief from the glare and can even be used as a baby sling or baby blanket.
No matter how you want to use it, take your SAMMIMIS wherever you go and enjoy your summer to the full.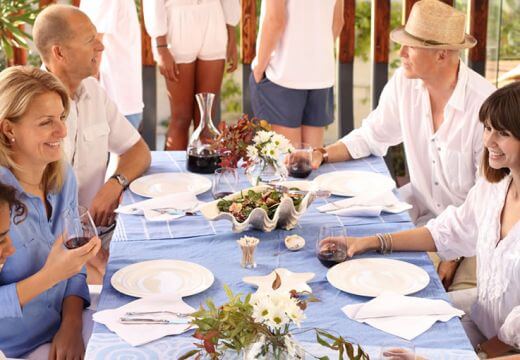 Lifestyle
Life is a journey so while you're on it, enjoy! It's natural, colourful, beautiful, versatile, and so much easier with the ultimate life accessory for wherever your inspiration takes you. Jennifer...
Read more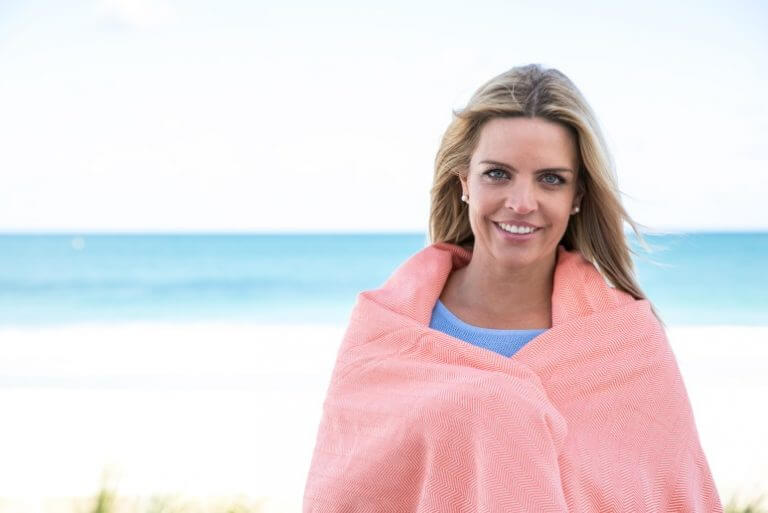 Lifestyle
I can't tell you how excited I am to join the SAMMIMIS family. Owning a SAMMIMIS Turkish towel is one thing but SAMMIMIS are genuinely more than just a Turkish Towel company. They're all about pro...
Read more