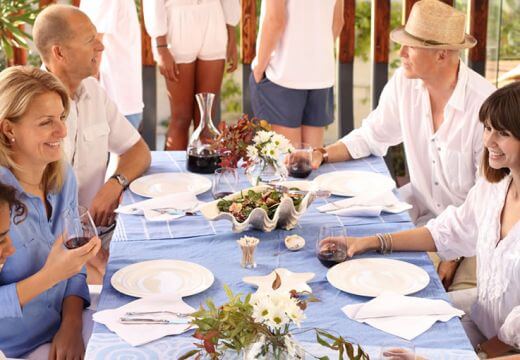 Life is a journey so while you're on it, enjoy! It's natural, colourful, beautiful, versatile, and so much easier with the ultimate life accessory for wherever your inspiration takes you.
Jennifer Aniston, Robert De Niro and Steven Speilberg are beach converts, shielding their highly scrutinised celebrity curves with the finest Turkish towels designed by descendants of the Ottoman Empire Artisans. Babies are swaddled in the safety and colours of nature, lovers luxuriate in the fabric's soft caress, and travellers won't leave home without one.
SAMMIMIS are the ultimate accessory for whatever adventure you have planned next!

Be Versatile
Reinvent yourself.
As a towel, scarf, wrap, skirt, sarong, baby sling, throw, blanket, you can take your SAMMIMIS anywhere and use it for anything – beach, hiking, picnics, travel….SAMMIMIS versatility is limited only by your imagination and its purpose is to inspire your lifestyle.
Appreciate Beauty
"Nature always wears the colours of the spirit." (Ralph Waldo Emerson)
SAMMIMIS capture a kaleidoscope of nature's colours with safe, natural vegetable dyes and are traditionally loomed and hand finished by our friends in rural Turkey using 100% natural Turkish cotton.
SAMMIMIS commitment to environmental protection and health has been honoured by the International Association for Research and Testing in the Field of Textile Ecology with a Confidence in Textiles Certification. This means SAMMIMIS are all responsibly made with no harmful substances.
Lighten The Load
Stay determined on a positive path.
SAMMIMIS are lighter than regular towels, more compact than throw rugs, absorb more than Egyptian cotton AND they dry faster.  
Time to lose the excess baggage!
Growing Older
Choose wisely first and it will be lasting.
Maturing beautifully with age, one of SAMMIMIS most attractive assets is that the more you use and wash them, the softer and more luxurious they become.
Keep Moving
Moving more everyday will make your life change more than you think.
Did you know that 80% of Aussie kids between 5 and 17 don't meet national activity guidelines and that inactivity is the second biggest killer in our country behind tobacco?
Together we can move lives to a healthier, happier place and with proceeds from every SAMMIMIS bundle purchase supporting inspirational, BLUEEARTH, a not for profit organisation, that's exactly what we'll do!